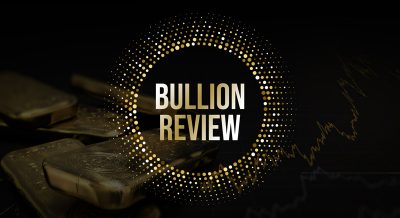 It has been a busy week for the metals as Silver starts to shine and Gold rallies
Silver Prices Rally Amid Hot Inflation Data and Ukraine Uncertainty
Silver prices surged higher for the fifth consecutive day following hotter inflation data than expected. Benchmark yields eased after the latest data was released. Hawkish Fed policy has been priced into the market, limiting the dollar's gains.
READ IN FULL
Silver Will Now Begin To Surge Aggressively, Plus Gold And Stock Market Interventions
I get the same feeling now with silver as I had back in 2011 before the move to $50. And a friend said last week that silver gives him the same feeling now like he had back in the 70's. It is looking good. Very good.
READ IN FULL
Russia cut its USD holdings prior to invading Ukraine, has enough gold and yuan despite sanctions, says country's central bank
Russia's central bank said it cut its holdings of U.S. dollars even further before invading Ukraine in February, adding that it has enough yuan and gold despite the impact of Western sanctions.
READ IN FULL
Gold Price Forecast: XAU/USD to inch towards $2,000 on sustained move above $1,960 – ANZ
Economists at ANZ Bank see gold continuing to be a good hedge against inflation. Prices are sitting in a neutral zone of $1,920-50/oz. A break above $1,960/oz would be a bullish signal.
READ IN FULL