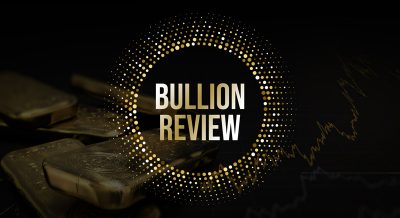 This week everyone is talking about GOLD and the future growth this metal holds! 
Why Gold Will Benefit from the Inevitable Reshaping of the International Monetary System
Matterhorn Asset Management advisor and Incrementum AG founder, Ronni Stoeferle, offers a compelling perspective on the rapid changes in the global monetary system and the massive implications behind Western sanctions unleashed on February 27th against Russia. As Ronni indicates, these measures have staggering and far-reaching consequences for global markets, currencies and the gold price.
READ IN FULL
Perth Mint Gold Bullion Sales in March Rank Third Highest All-Time
March sales of Australian minted bullion firmed for silver products and rank third-best on record for gold products, the latest figures from The Perth Mint of Australia show. The Mint's bullion advances measured against healthier precious metals with March LBMA prices rising…..
READ IN FULL
This Will Lead To A Panic Into Gold, Plus A Fascinating Look At Real Estate
By demonstrating to world central banks that the US can freeze any country's foreign exchange reserves held outside their country, the world financial system and central bankers have learnt a lesson that will permanently change the way they do business.
READ IN FULL
Bank of America still sees gold price hitting record highs and silver price pushing to $30
The gold and silver are seeing some solid technical selling pressure after gold tested resistance at $2,000 an ounce at the start of the week. However, technical analysts at Bank of America Securities said that any dip in the price could be seen as a buying opportunity for both precious metals.
READ IN FULL