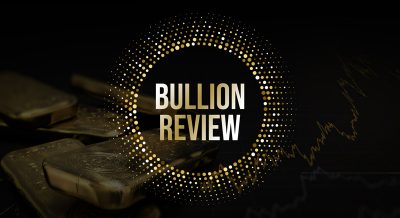 Gold continues to a safe haven asset in high demand despite recent pushbacks, here is what everyone is saying about the precious metal this week.
Major Upside Reversal In Gold & Silver May Be Imminent
Today Michael Oliver, the man who is well known for his deadly accurate forecasts on stocks, bonds, and major markets, communicated to King World News that the gold and silver markets may be ready for a major upside reversal.
READ IN FULL
Gold is an 'ideal' asset right now but why isn't the price higher? Fidelity weighs in
Even though gold seems like an "ideal" asset to own right now, why hasn't its price made "a big splash" yet? Here's what Fidelity International has to say about gold's latent reaction.
READ IN FULL
Worried About The Takedown In Gold & Silver, Take A Look At This…
Once again, gold is playing a major role serving as a monetary asset and tangible anchor for fiat currencies. As insane as it sounds, the most credible central bank balance sheets today are the ones that have built that reputation by owning debt of other massively levered economies. As shown in the chart below, this is already in the process of changing…
READ IN FULL
Swiss gold exports to the United States rocketed in March
Swiss shipments of gold to the United States surged in March to their highest since May 2020, Swiss customs data showed, as investors spooked by Russia's invasion of Ukraine and the threat of a global economic slowdown stocked up on bullion.
READ IN FULL
Food shortage is next, inflation to go to 'the moon,' gold will rebound – Todd Horwitz
"We are probably going to have a food shortage next year based on what's going on with Russia and Ukraine, because those two countries supply 30% of the wheat crop," predicted Todd 'Bubba' Horwitz, Chief Market Strategist at BubbaTrading.com. "Mother nature is not cooperating in the United States, following Australia and Brazil both having bad planting seasons. Inflation is going to the moon; we are only in the early stages of it."
READ IN FULL