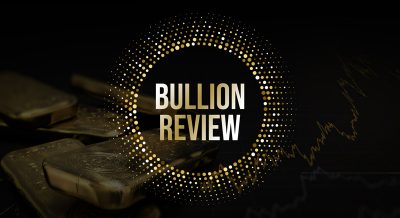 Market volatility seems to be on everyone's mind but how will Gold fair in the face of this?
Gold price on 'cusp' of $2k rally, here's how not to miss it – Bloomberg Intelligence
After a disappointing May start, gold could be on a cusp of a major breakout above $2,000 an ounce, according to Bloomberg Intelligence. After falling 6.5% in the last month, gold is now near a bottom, with the $1,800 an ounce serving as a floor for prices, Bloomberg Intelligence senior commodity strategist Mike McGlone told Kitco News.
READ IN FULL
Why demand for gold is rising, and expected to continue amid volatility
Demand for gold rose significantly in the first quarter this year, rising on the back of strong investment flows in gold ETFs and increased investment in gold bar and coin demand in the U.S. and Europe, and it is expected to keep rising this year, according to the World Gold Council.
READ IN FULL
The Big Problems And Crash Dynamics Of The Spring/Summer 2022 Housing Market Crisis, Simplified
Is it good neighbours, well-maintained lawns and rising home prices forever, or is the market about to crash like it's never crashed before?
READ IN FULL
GOLD & SILVER: Massive Volume Indicates Selling Climax May Be At Hand
High volumes and steeply falling prices tell us that this is a selling climax. Hedge funds long gold futures are short the dollar, and exposed to a developing currency crisis in the euro, the yen, and sterling, which is driving the dollar higher on the foreign exchanges. But hedge fund positions are no longer significant
READ IN FULL