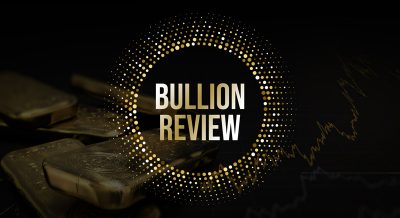 Gold continues its defensive rally while other financial markets have record-breaking crashes
Gold, silver look cheap as Fed rate hikes create threat of a recession
The gold market continues to struggle to make material gains above $1,800 an ounce. Still, the precious metal remains cheap as investors continue to miss-price risk in the marketplace, according to one market analyst.
READ IN FULL
Dow Plunges Over 1,000 Points To Worst Start In 50 Years But The Real Crash Is Still Ahead
U.S. equities have made their worst start to a year in a half-century, Wall Street Journal analyst Karen Angley noted in a 13 May commentary.  They still might be overpriced, she wrote. On 12 May, far into the stock market's rout, the Standard & Poor's 500 index was still trading 16.8 times its listed companies' projected earnings over the next 12 months. The 20-year average has been 15.7.
READ IN FULL
The Commodity SuperCycle, Hyperinflation, And The War In The Gold Market
With the stock market rallying on the heels of the public betting big on a stock market crash, today the man who is connected at the highest levels in China says we are in the early stages of the Commodity SuperCycle, hyperinflation, and the final phase of the war in the gold market.
READ IN FULL
Gold refiner to stop working with mines that miss carbon goals
One of the world's biggest gold refineries will look to stop sourcing metal from mines that fail to meet standards on carbon emissions.
READ IN FULL