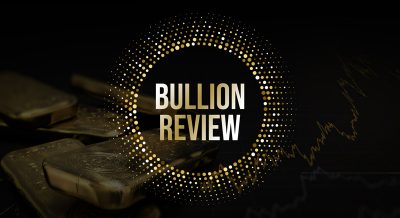 Everybody is still talking about Gold as people continue to look at its safe-haven properties
New Russia/China Gold Backed Currency Imminent
This week, Dave Russell welcomes Simon Hunt, an economist, and consultant to the copper industry, to discuss the global economic situation. Simon is convinced that the Fed is about to make a 180-degree policy shift. Russia and China are preparing to launch a new gold-backed currency system. Watch the entire episode to learn how this will influence your finances…
READ IN FULL
Crisis Risk On The Rise – Gold As Insurance
U.S. equities have made their worst start to a year in a half-century, Wall Street Journal analyst Karen Angley noted in a 13 May commentary.  They still might be overpriced, she wrote. On 12 May, far into the stock market's rout, the Standard & Poor's 500 index was still trading 16.8 times its listed companies' projected earnings over the next 12 months. The 20-year average has been 15.7.
READ IN FULL
Retail investors reach for gold to counter crypto risk
Retail investors were enthusiastic buyers of cryptocurrencies last year. A global study by Hall Partners shows that cryptos were one of the most popular investments in 2021, with 31% of respondents investing in them over the first 10 months of the year. These investors might be suffering. The crypto universe has been extremely volatile over the past six months, unsettled by a mix of tightening liquidity and negative economic data prints.
READ IN FULL
The S&P 500 is headed lower, which is good for gold
After a one-day reprieve, the S&P 500 is once again seeing some intense selling pressure, and the gold market continues to benefit from the market volatility as prices hold above another critical resistance level at $1,850 an ounce.
READ IN FULL