Bullion
Bullion News
Bullion News Review: June 3 – June 7
A summary of bullion market news over the last week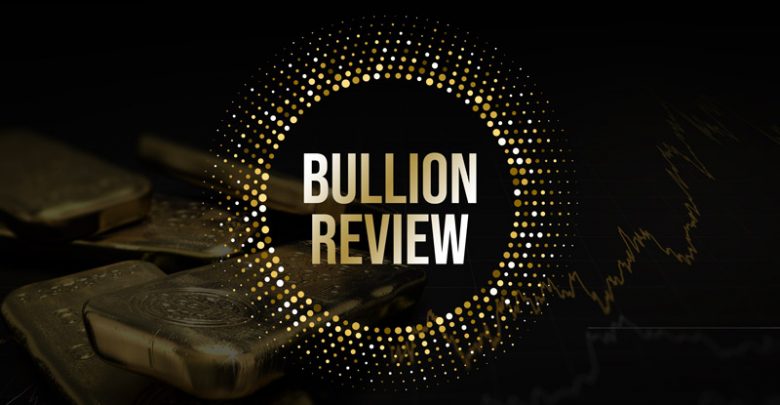 1. Gold Reaches Historic Highs in AUD
This week gold reached all time highs in AUD trading over $1900 and even going as high as $1913.50 per ounce!
As the Australian exchange rate continues to weaken it means good news for gold.  With global economic instability increasing, global stocks decreasing and central banks continuing to buy gold in huge quantities, gold is looking more and more attractive to investors.
In fact, a number of world currencies experienced a spike in gold prices this week, the USD is unfortunately not one of them…yet.
Are we seeing the beginnings of a more fundamental re-pricing of gold (and silver)?
2. The Gold:Silver Ratio Remains at 30 Year Lows
The gold:silver ratio remains at just under 90/1, marking a nearly 30 year low for the metal.  This can only mean one thing, the silver market is being grossly undervalued and highly manipulated.  The silver lining is that the best time to be buying silver is now.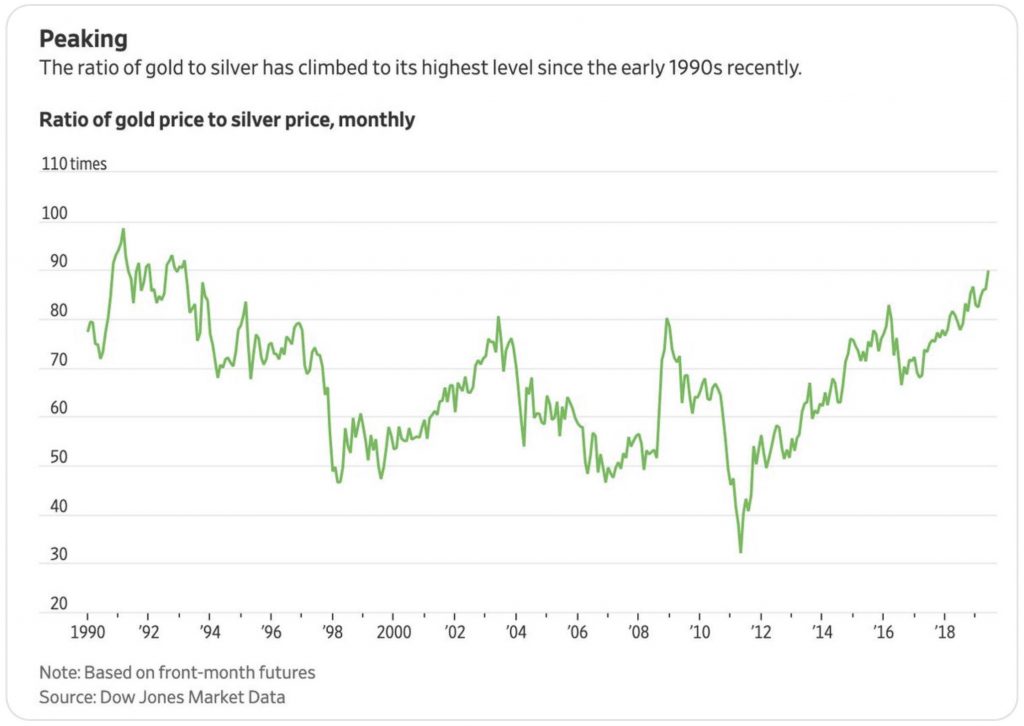 CHECK OUT THE ARTICLE
BUY SILVER
3. We are at 100% Risk for Sovereign Debt Failure
When the 'safest market' in the world is at 100% risk, you know something is wrong.
The International Monetary Fund recently released their Global Financial Stability Report and for the first time, pegs us at a 100% risk level for sovereign debt failure.  In the video below, Lynette Zang discusses the significance of these findings and more!
4. Rob McEwan Predicts The Second Half of the Gold Bull Market Will Be Exceptional
In the below video, Rob McEwen predicts the next half of the gold bull market:
We are halfway through a bull market in gold that started at the beginning of 2016.  The most explosive move in a bull market occurs in the latter half and frequently, the last year of the bull market is where the curve turns exponential and you have incredible returns.

All the reasons why you should be thinking about using gold in your portfolio as a diversifier and as a form of insurance are there, high debt levels, rapid monetary expansion, in at least 72 currencies the price of gold is increasing and there's a growing question of confidence in the dollar… when that starts to wane, gold will move quite strongly in all currencies.

…The bull market is nearing its top for the broad market, but the gold market, having gone through the longest and deepest bear market in 77 years, is coming off its bottom with 2x, 3x potential if it were to get to the average.  So it's time to rotate some of your money out of the broad market and into gold.
5. TraderStef Shares a Technical Analysis of Gold's Run to $1350
Gold's been on the move over the last two trading days. What's it going to take for a sustained run to $1350? Here's TraderStef to explain…
READ THE ARTICLE