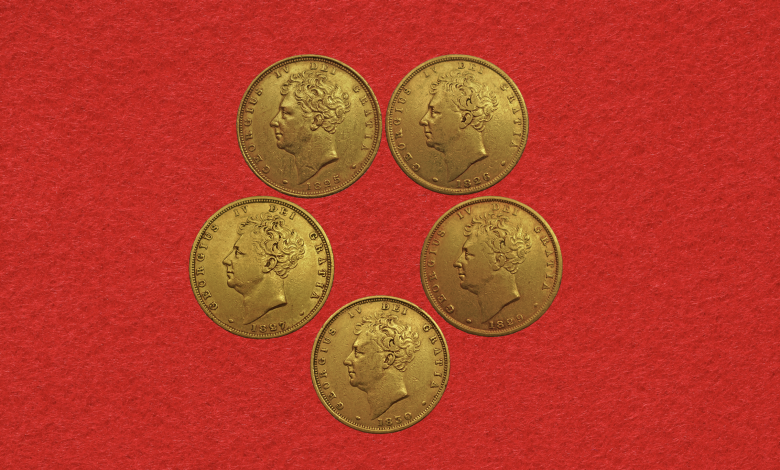 The first modern milled edge Sovereign gold coins were first produced in 1817 by the Royal Mint in London during the great re-coinage of the empire. The first ones featured an effigy of the monarch at the time King George III, however this was a short-lived edition of the coin as King George III would pass in 1820, a mere 3 years into the production of the coin. He was to be replaced by his son, King George IV the prince regent of the time and his eldest.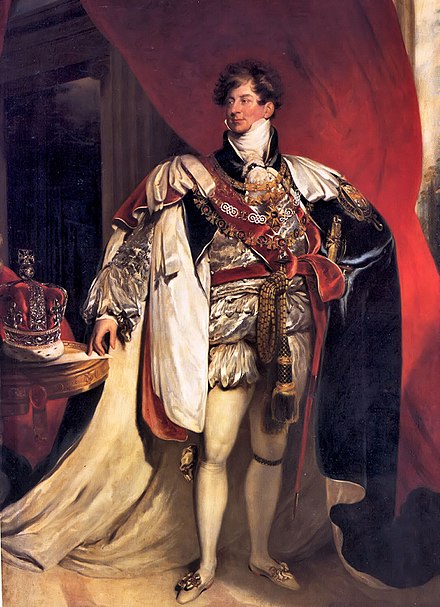 King George IV enjoyed a life of opulence and extravagance and was therefore dubbed "the first gentleman of England".  He contributed to the emergence of the fashions of the regency era and commissioned many of the royal residences to be remodelled to be more suited to his opulent taste, including Windsor Castle and Buckingham Palace.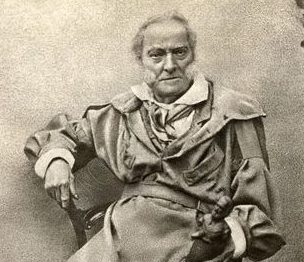 The King George IV sovereign gold coin was produced from 1820 to 1830 with 2 different styles of the coin commissioned. From 1820 to 1825 the effigy of King George IV was known as the "Laureate head", which was designed by the now famous Benedetto Pistrucci. The reverse featuring St George and the dragon was designed by Pistrucci as well. These 5 years of sovereigns are one of the few sovereigns that were completely designed by Benedetto Pistrucci himself! The Sovereigns were changed mid-way through 1825 and King George IV's effigy was amended to feature William Wyon's design of King George IV known as the "bare head" and the reverse was changed to contain a crowned ornate shield of royal arms designed by Jean Baptist Merlen. The "Bare Head" version is the more scare of the 2 versions, with the 1828 being exceptionally rare with only believed to be about 20 in existence.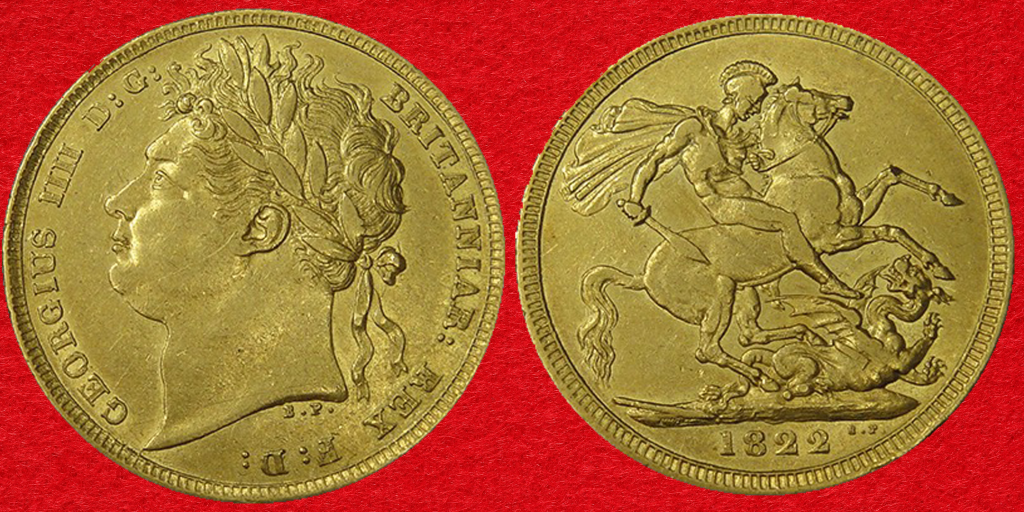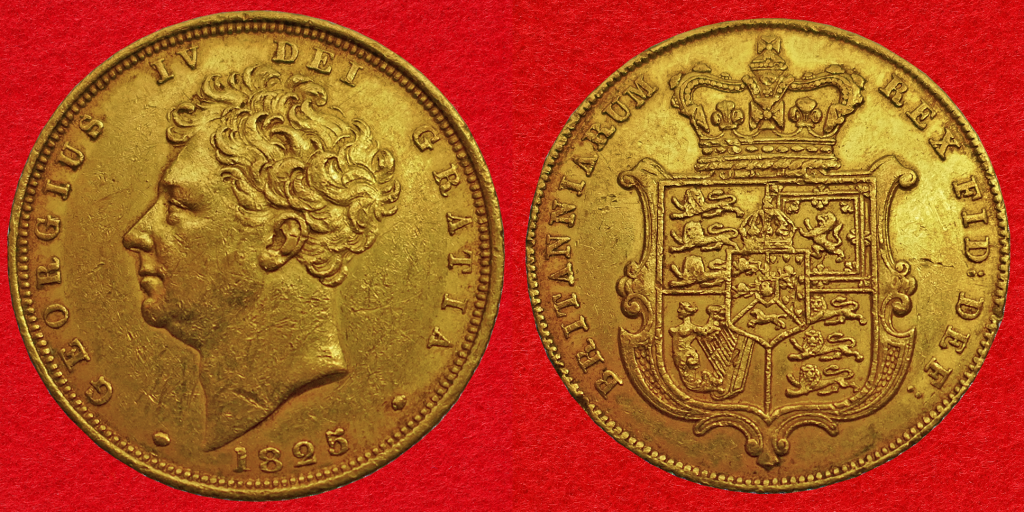 New in stock at our KJC Sydney showroom are a run of 5 of these scarce date and wonderful coins, in almost consecutive order, the only coin missing in this set is the extremely rare 1828 sovereign of which there is only believed to them 20 of them in existence. We have been able to obtain the years 1825, 1826, 1827, 1829, and 1830. These coins are from the era of the "Bare head" effigy designed by William Wyon. Purchase yours today online or come and visit us in our Sydney showroom if you would like to discuss these sovereigns further!