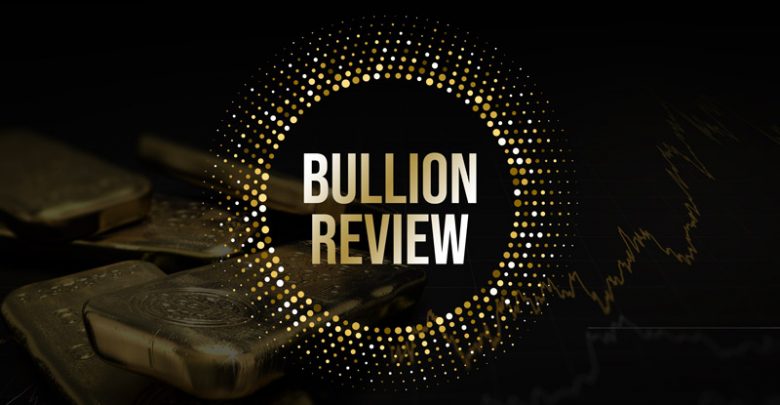 Look Who's Bullish On Gold
Following a decade of below-target inflation and with the Fed's latest QE program being the largest on record, take a look at who's bullish on gold:
"At this point right now, we still really like gold…There are a lot of reasons to own gold. Foremost is that you are still seeing the debasement effects of all the stimulus going on…" – Jeff Curie, Goldman Sachs
Not only this, the Canadian Investment Bank expects gold to reach $1900 an ounce within the next three months! Similar sentiments have also been echoed by Bank of America, TD Securities and more, who expect the demand for gold to go up, as governments globally use monetary and fiscal tools to combat the economic damage caused by the COVID-19 pandemic:
"As economic output contracts sharply, fiscal outlays surge, and central bank balance sheets double, fiat currencies could come under pressure… Investors will aim for gold."
READ NOW
---
Is Gold At The Start Of A Parabolic Move?
An interesting arc is forming on the latest gold charts. Could this be the start of a parabolic move to take out 1788-89.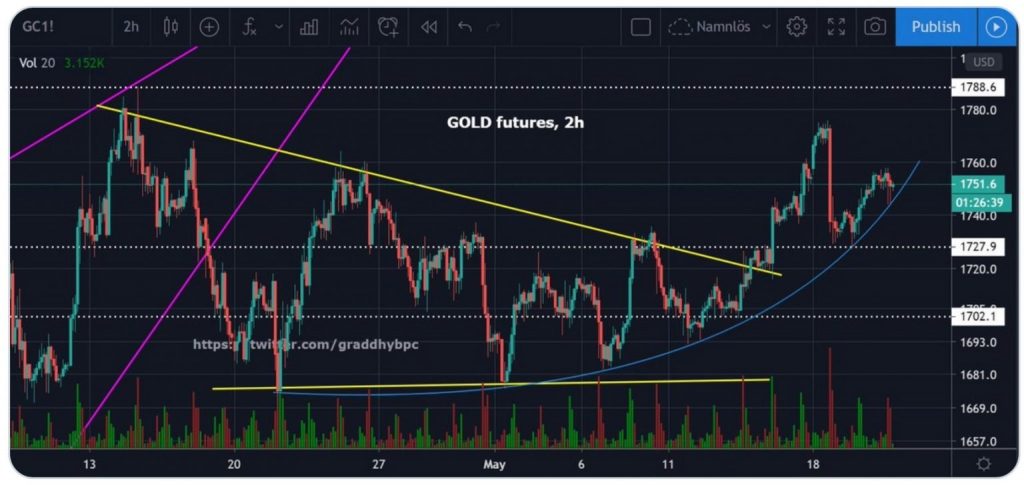 READ NOW
---
Unthinkable Levels to come for Gold & Silver
As a consequence the stressed periods of 1976-1980 and 2001-2011 may be the best reference which could therefore yield unthinkable levels for Gold in the coming years. As I continue to say- "The only thing unthinkable in financial markets in a crisis is that anything is unthinkable" The same likely holds for Silver (It reached $50 in both 1980 and 2011).

– Tom Fitzpatrick
READ NOW
---
Carnage Of The Fed's Swaps
March 2020 was the great epicenter of what everyone hopes will be the sum total of GFC2, but what in markets (and data) looks to be instead maybe just its opening drama. In TIC, this global dollar shortage blows apart the monthly figures beginning in the way you'd expect.

If egregious total net "selling" amounting to a massive $87.7 billion in US$ assets by foreigners was abusive in December 2018 at the worst of Euro$ #4's landmine, then what might we call -$227.8 billion in March 2020?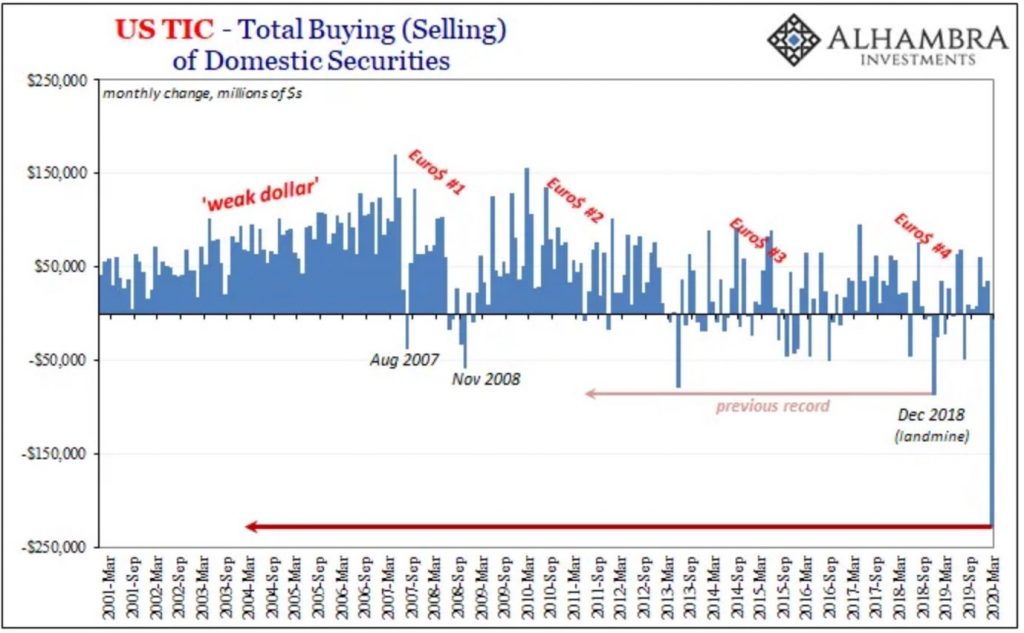 How else might the Fed's swaps have unintended side effects?  Take a read:
READ NOW