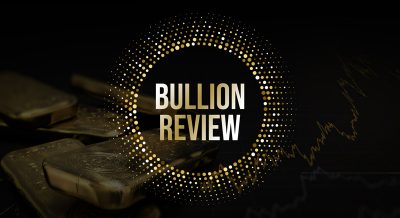 In this weeks news we're reading about the break out coming in silver, plus a gold inflation and why you must consider platinum. Read on for more…
Silver's massive multi-decade cup and handle formation close to breaking out!
Today one of the greats in the business told King World News that the massive multi-decade silver cup and handle formation is close to breaking out!
READ IN FULL
The next SuperCycle, gold and the great inflation
Today a man who is connected in China at the highest levels discussed the next SuperCycle, the great inflation and where the price of gold is headed.
READ IN FULL
What's platinum got going for it that silver's got going for it too?
Silver's got a ton of stuff going for it, doesn't it? And guess what? There is not one but several precious metals, including platinum (think platinum coins), and just like silver, platinum has those same things going for it too!
READ HERE
Major buy signals on gold and miners, plus $400 silver
On the heels of gold and silver continuing their recent surges, analyst David P. out of Europe sent King World News two extremely important charts, plus a look at $400 silver.
We got the big breakout last week using closing prices. I am expecting Silver to move at least 15x from here, which means that silver juniors will move 30x – 40x from here, with the best moving way over 100x.
READ HERE