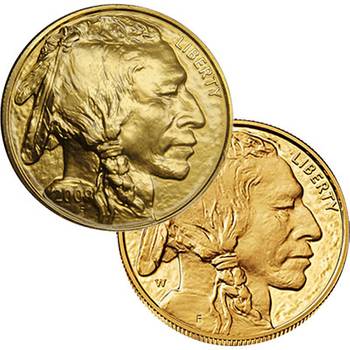 1 oz USA Gold Buffalo Bullion Coin - Mixed Dates
Condition:
Mint Condition
All KJC product prices are fully inclusive of insurance for world wide delivery.
Product Description:
* 99.99% pure gold (24k)
* US legal tender ($50)
* Iconic Buffalo design
* Struck by the US Mint
* Internationally recognised
* Highly liquid
* Dates of KJCs Choice - Photo an indication only

The American Gold Buffalo is the official pure gold bullion coin of the US and has been been in production since 2006. All Gold Buffalo coins are struck at the West Point Mint in New York.

The obverse design features the classic American Indian Head design that first appeared on the 1913 nickel, while the reverse design features an American Bison and has the weight, purity and denomination. 1oz Gold Buffalos are legal tender American coins with a face value of $50.