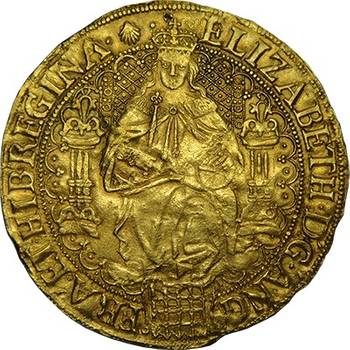 1558-1603 Great Britain Queen Elizabeth I Gold Sovereign good Very Fine or better
Monarch:
Queen Elizabeth I
Denomination:
Gold Sovereign
Product Description:
One, of the largest, most prized and highest denomination Great Britain gold hammered coins ever produced. 1558-1603 Queen Elizabeth Fifth issue gold sovereign (or 30 shillings) S#2529.
A most significant (approx. 4.5cm in diameter) and outstandingly beautiful piece to the naked eye with enduring historical significance. A real piece to behold and treasure for generations to come.