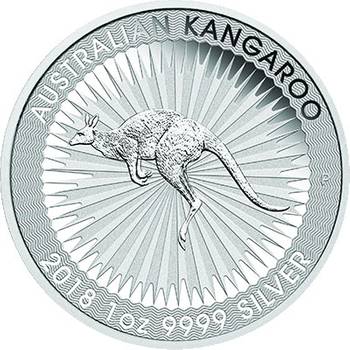 1oz Australian Kangaroo Silver Bullion Coin - Dates of KJC's Choice
Monarch:
Queen Elizabeth II
Product Description:
The Australian kangaroo is a large marsupial endemic to Australia. Identified by its muscular tail, strong back legs, large feet, short fur, and long, pointed ears, the animal has become a much-loved national icon.

The coin is issued as legal tender under the Australian Currency Act 1965 with an unlimited mintage. Internationally recognised and Highly liquid.

Reverse: the silver kangaroo coin depicts the classic artistry of a bounding red kangaroo surrounded by rays of sunlight.

Photo is an indication only coins will be dates of KJC's choice depending on our inventory in stock.