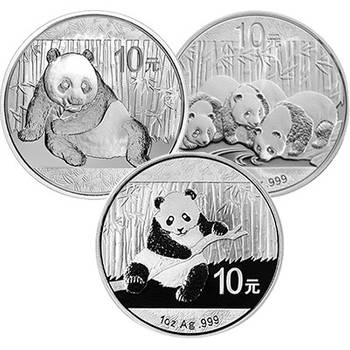 1oz Chinese Panda Silver Bullion Coin (Dates of our Choice)
Now On Special While Stocks Last - Limited Quantity Available!
Product Description:
* 99.9% pure silver
* Chinese legal tender (Yuan)
* Struck by the Peoples Republic of China
* Internationally recognised
* Highly Liquid
* Perfect Uncirculated quality as issued and presented in protective capsule
* Dates of KJCs choice depending on availability most likely majority 2012-2015 issues

Each coin is struck from 1oz of 99.9% pure silver and issued as legal tender with a face value of 10 Yuan.
Each coin comes issued in an original capsule from the Chinese Mint with multiples of 30 coins mint sealed in original plastic sheets.