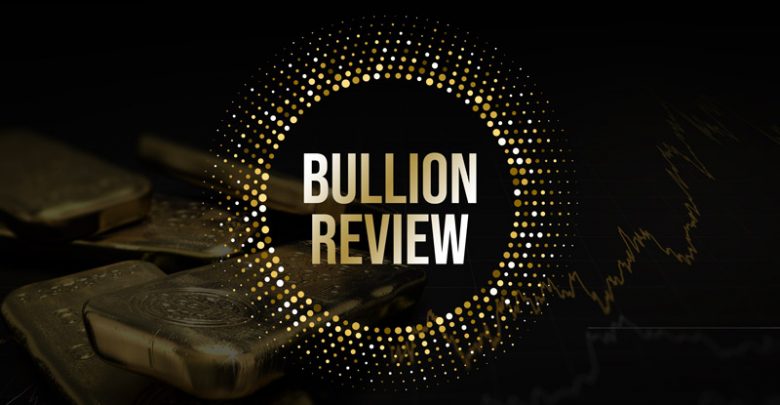 1. Gold has broken on the upside!
Celebration takes place today as gold experiences a major break out.  Could this be the start of something significant?  As investor nervousness grows and economies weaken, all things are pointing to the $1300 level being broken soon.
The graph below shows gold's downward trend since February and gold's break out: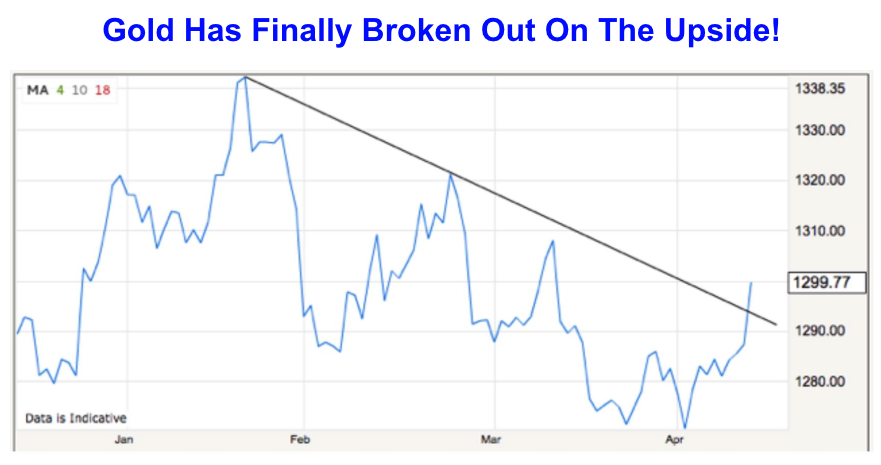 READ THE FULL ARTICLE
2. Judy Shelton to be Trump's Next Fed Choice
Economist Judy Shelton is rumoured to be Trump's next Fed pick.
This could mean some interesting things for gold, especially since Shelton is a gold standard advocate.  Her recent work "The Case for Monetary Regime Change" in the Wall Street Journal,  urges people to 'question the infallibility of the Federal Reserve' and points out that not only did they have the most influence in the determining factors that caused the 2008 global meltdown, but they have utilised the bandaid solutions of the 2008 crisis as the main mechanisms for conducting monetary policy today.
Given that 'central bankers and their defenders have proven less than omniscient' she suggests that:
Money is meant to serve as a reliable unit of account and store of value across borders and through time.  It's entirely reasonable to ask whether this might be better assured by linking the supply of money and credit to gold or some other reference point as opposed to relying on the judgment of a dozen or so monetary officials meeting eight times a year to set interest rates.
FIND OUT MORE
3. The True State of Things in the USA – America's Unemployment is Getting Worse.
Posted on Jim Sinclair's Mineset, it is revealed that working age Americans in April is up 259K from March.
Here are the interesting stats:
96.223 million working age Americans Not in labor force for April  https://fred.stlouisfed.org/series/LNS15000000

+ 5.824 million working age Americans unemployed for April https://fred.stlouisfed.org/series/UNEMPLOY (when you no longer receive unemployment compensation you are moved to the 'not in labor force' category even though you still don't have a job and are no longer counted as being unemployed.)

102.047 million working age Americans for April without a job up 259,000 from March.

/ 206.354 million potential working age Americans for April https://fred.stlouisfed.org/series/LFWA64TTUSM647S#0

49% of working age Americans for April without a job.
4. Invest in Gold and Silver, Not Copper
In the podcast below, Dave Kranzler and Trevor Hall discuss the global economy, the gold price manipulation and the factors that will drive the price of gold and silver higher than commodities like copper.  If Kranzler's predictions unfold, he believes that a severe recession will cause a sharp drop in the demand for copper and therefore lower the price: