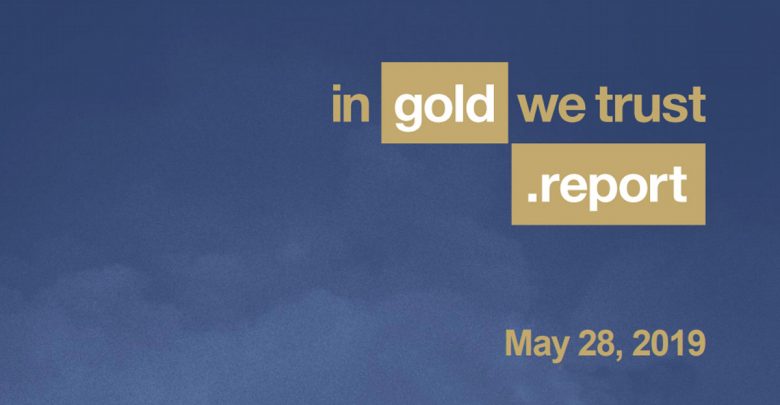 The annual 'In Gold We Trust' report has recently been released and we highly recommend our clients and anyone interested in the precious metals market to download and read the report.
In this year's report, Ronald-Peter Stöferle and Mark Valek analyse the state of the global financial markets, monetary dynamics and their influence on gold price developments.
The report looks at the role of trust as the cement of our social order.  As we see trust declining in our governments, science, the media, our monetary system and international monetary policy, this lack of trust also informs our investment choices.
Trust looks to the future, forms itself in the present, and feeds itself from the past. As a monetary asset, gold can look back on a successful five-thousand-year history in which it was able to maintain its purchasing power over long periods of time and never became worthless. Gold is the universal reserve asset to which central banks, investors, and private individuals from every corner of the world and of every religion and every class return again and again….

In our opinion, the currently high trust granted into the skills of central bankers and the supposed strength of the US economy are the main reasons for the somewhat weak development of the yellow metal. If the omnipotence of the central banks or the credit-driven record upswing are called into question by the markets, this will herald a fundamental change in global patterns of thinking and help gold to old honors and new heights.
While current global developments may sounds worrying, mistrust in institutions lay the foundations for a more solid future. For gold, the future looks bright.  One where the value of this precious metal is once again fully appreciated.
Download Full Report
Download Compact Report