Bullion
Bullion News
Bullion News Review: June 23 – June 29
Our tip of the week? Invest in some silver!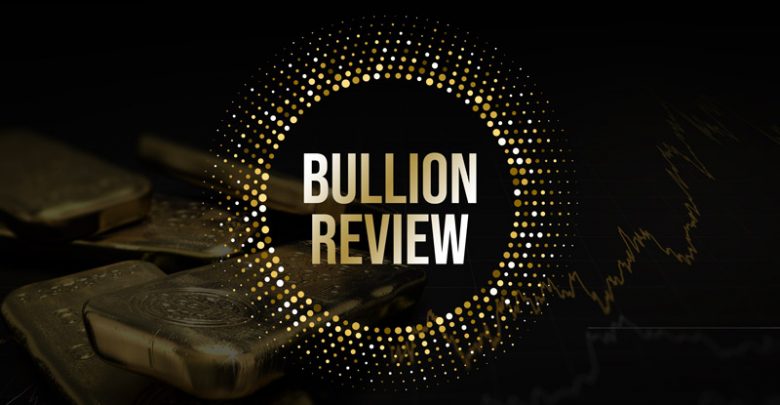 1. Michael Oliver predicts a $1,700 Gold Price by the End of the Year
In this important recently released interview, Michael Oliver shares important insights following the massive breakout in gold recently.
Over the next 2-3months you should expect a very large jolt, there might be pause in the middle of it, but definitely a large jolt in gold, the gold miners and silver…our measurements of silver, particularly it's longterm momentum, suggests that it's about to slingshot and catch up to gold very rapidly, meaning over the next 2-3months…I would expect silver to do twice as well on the upside as gold does.
He warns it's best to be positioned now if you want to be involved in these markets.  Don't wait for more visual evidence, there's already sufficient evidence.
LISTEN TO THE PODCAST
2. Is Silver Getting ready For an Explosion to $66?
Despite Gold breaking the $1350 Maginot line, Greyerz believes the precious metals rally hasn't really started yet, with silver lagging at a 91/1 ratio – a new high for this century.
We could see the ratio going a bit higher before it turns. Once the turn comes, the silver price will explode and go up more than twice as fast as gold. If the ratio reaches the 30 level as it did in 2011, silver will go up 3x as fast as gold. When gold reaches $2,000, silver should reach $66. But that is only the beginning.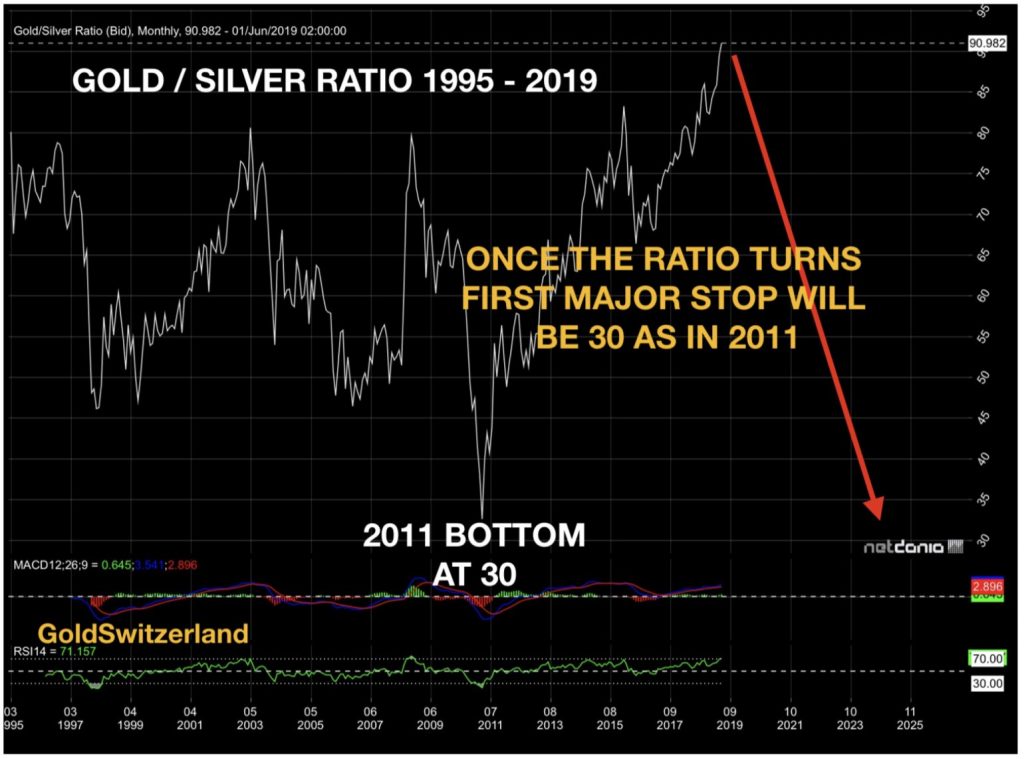 It's good news for Platinum investors too.  While platinum is hovering at levels seen in 2004 and 2008, when it does take off, Greyerz predicts it will move a lot faster than gold!
READ MORE
BUY SILVER NOW
3. The Price of Gold Hit 6 Year Highs This Week
The price of Gold in USD hit 6 year highs this week, trading above $1415. And if you were wondering the price of gold in relation to other world currencies, gold is solidly in the green for all of them: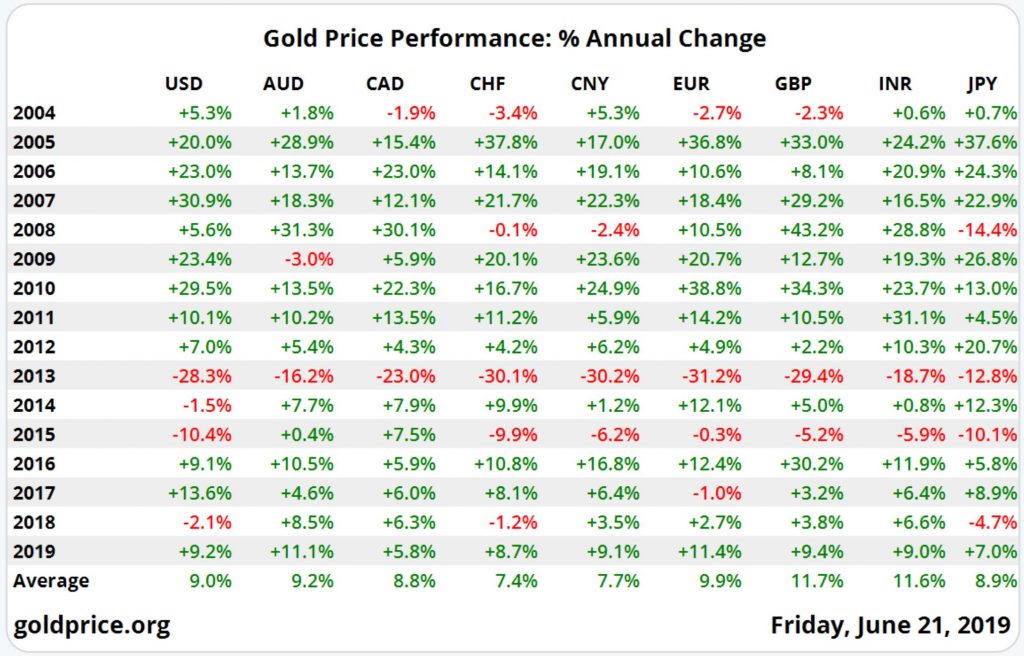 SEE THE CHARTS
4. Silver to Blow All Asset Classes
150 years of silver price suppression does not end smoothly…it ends with a BANG!
In the video below, Bix Weir urges investors to balance their investment portfolios and swap some of their gold & cryptos to silver.
BUY SILVER NOW
5. Does this Chart Signal a $3000 gold price?
View what may be the most important chart in the history of markets. Gold is breaking out of a massive inverse H&S bull continuation pattern, and that pattern itself may be the head of an even more massive pattern that targets the $3000 price area.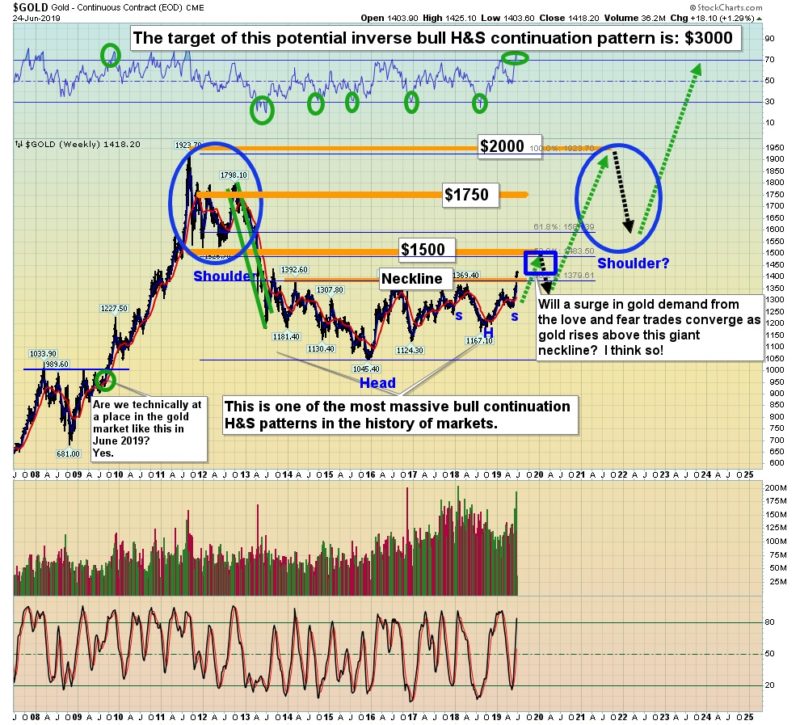 READ THE FULL TECHNICAL ANALYSIS
6. $20 Silver Blows Up The Banks
In the exclusive video below, SilverDoctors interview Harvey Organ and discuss:
Comments on recent gold & silver price moves.
Discussion on current state of gold & silver markets.
$20 silver blows-up the banking system.

Gold quickly to $2,000, then reset to $10,000 per ounce.

COMEX & LBMA breaking…game's over.

When does this all happen?