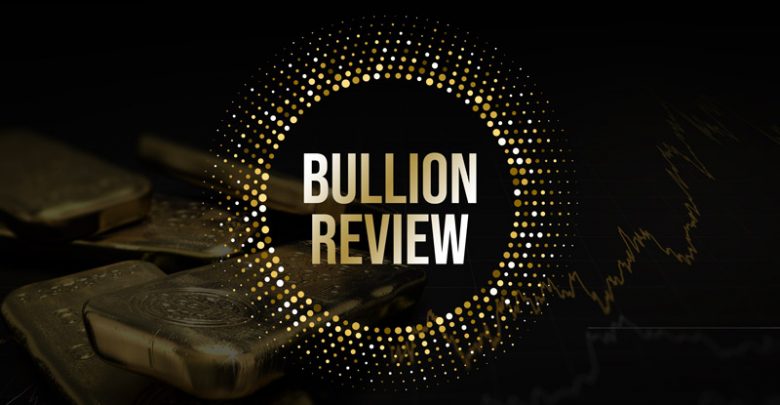 Ray Dalio: Storing Money in Cash & Bonds Will No Longer Be Safe in the Future
"I believe that it would be both risk-reducing and return-enhancing to consider adding gold to one's portfolio."
Ray Dalio, the world's biggest hedge fund founder, released a 6000 word essay on LinkedIn that ignited the gold market this week.
Alluding to the end of the current era of low interest rates and quantitative easing, Dalio's answer to reduce risks and increase returns, is gold.  According to Dalio, storing money in cash and bonds will no longer be safe in the future.
READ NOW
BUY GOLD
---
A

Gold Breakout is

E

xpected in July
Based on the Elliot Wave Theory, here's a look at what could happen next for gold.  
"It's now evident that the market is forming something of a triangle consolidation which is typical in 4th waves. Triangles tend to have five swings in either direction before eventually breaking out in continuation of the previous trend," – Forexlive 
With the gold price settling above 1400, this technical analysis shows that the probability of a bullish break out to 1500 is much higher than a break below the support zone (1368-1375).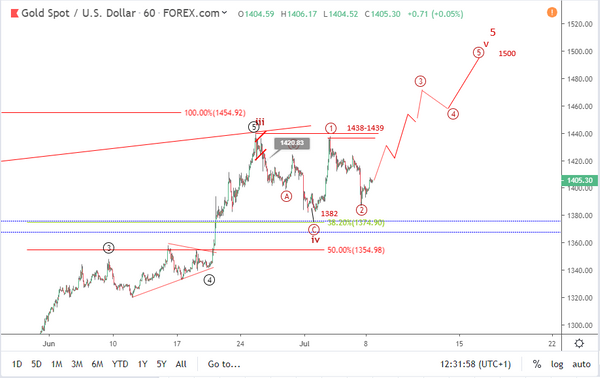 READ THE FULL TECHNICAL ANALYSIS
---
$1400 is a Nonsensical Gold Price Given Global Debt.
Grant Williams, one of the most astute writers on global economics, has made a case for gold in his most recent writings.  In Williams opinion, gold will be the cure for the current 'global economic malaise'. 
This is the reason why gold is finally stirring after seemingly stagnating for six long, dark years. It's also why gold finally looks ready to break out of its range and head to a level more representative of all that we've spoken about today…"  

 "As ridiculous as junk bonds with a negative yield is as a concept, a gold price of $1,400 is equally nonsensical given all that's happening, and gold is shaping up to be the only currency that will stand apart from the competitive devaluation process – just as it was always destined to do.
According to Sharps Pixley writer Lawrence Williams, it appears that gold is already doing its job of protecting wealth.  While gold prices may be around $1400 in US dollars and still sitting below its peak, in many other currencies gold is performing extremely well at close to record levels.  In Australia, gold has reached record levels as the AUD continues to perform badly against the US dollar. It seems that before long, gold will be achieving record highs in all currencies including the US dollar. 
Outlining a number of factors that are supporting the gold price, Lawrence Williams believes we can look forward to some big gold price advances in the months and years ahead! 
READ THE ARTICLE
---
Don't Ignore Platinum Says CPM Group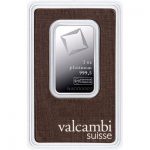 While palladium is expected to remain this year's hot investment, CPM Group says that investors should also be keeping their eye on platinum. 
In their 2019 Platinum Group Metal yearbook release, CPM Group revealed that platinum could be on the cusp of a reversal of fortunes. 
READ MORE
BUY PLATINUM
---
Is A Breakout is Brewing in the Silver Market?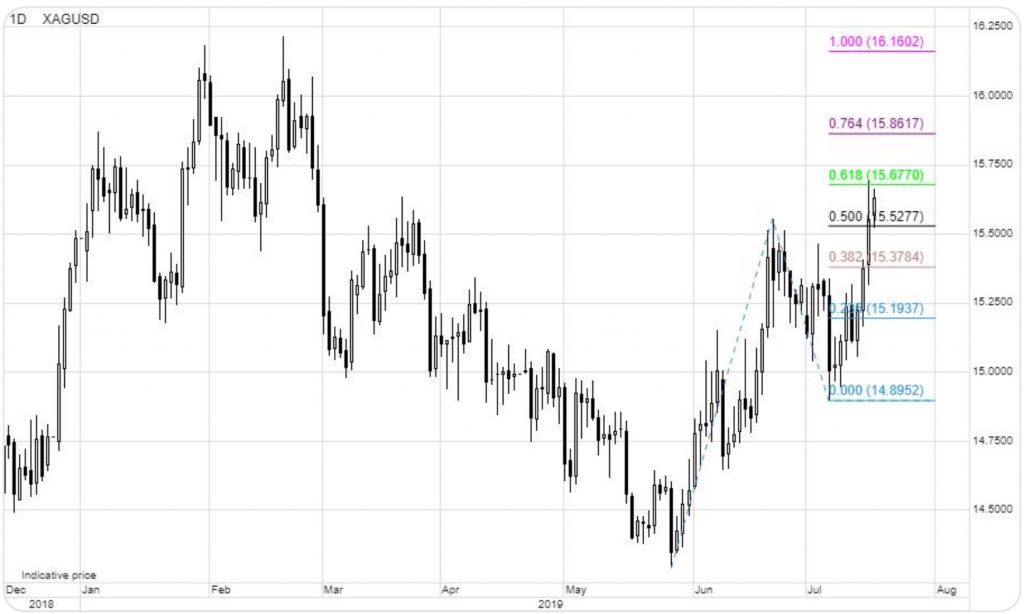 "Following a 50% retracement of the May to June rally, silver has now broken higher and could potentially be targeting $15.85 followed by $16.15
In recent days, there has been a determined move by investors in the silver market, with 'silver ETFs continuing to register substantial inflows.'  Similarly, the amount of silver holdings globally has surged to new highs in the past few weeks alone.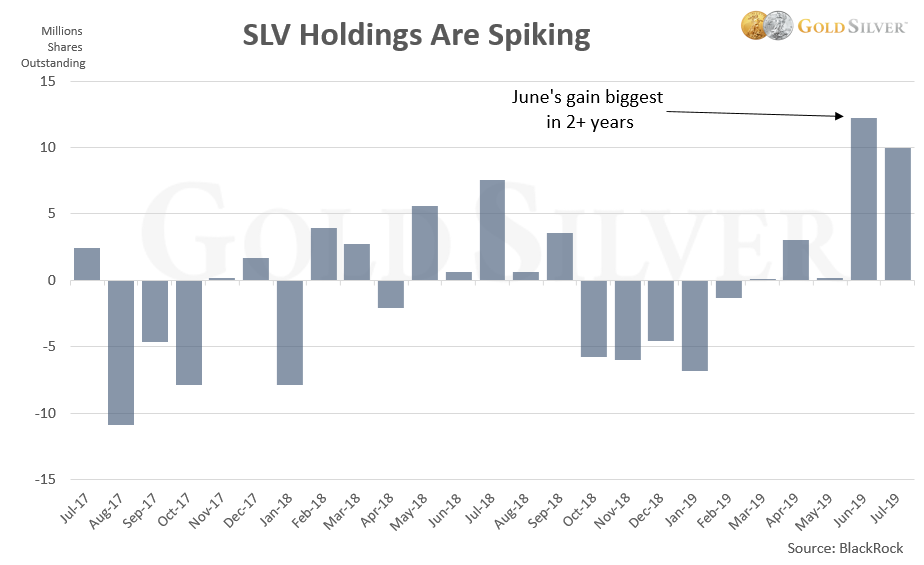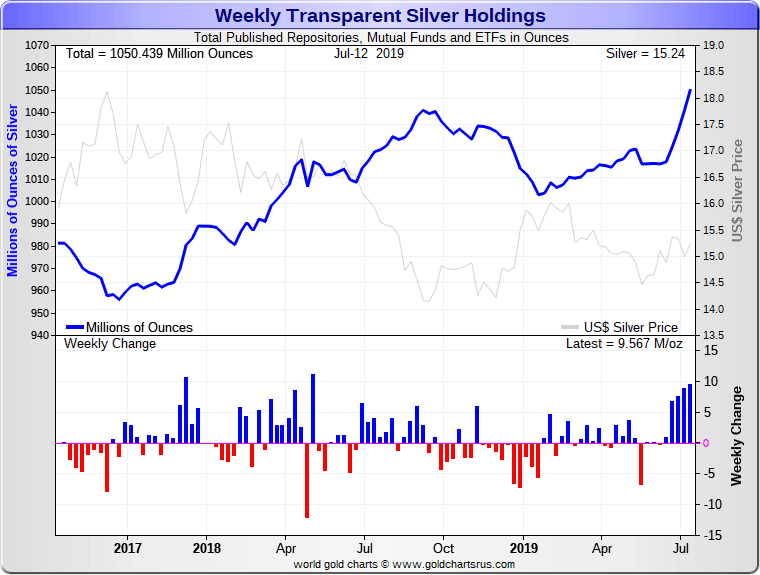 While Silver remains an undervalued asset and one that many believe is inevitably heading higher,  it seems that things are starting to heat up.  It's only a matter of time before more investors begin to notice this market.
READ NOW
BUY SILVER