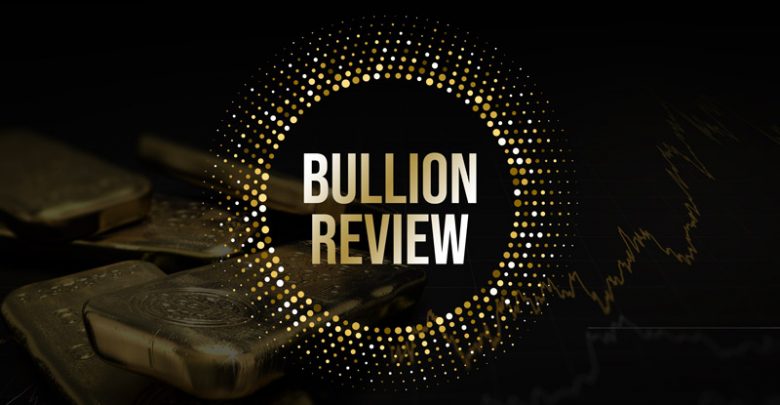 Greyerz: Silver's Real Potential is $840/oz
"Holders of physical gold and some silver will not only protect their assets but are also likely to see the price of both metals reach levels that are difficult to fathom today."
According to Egon Von Greyerz, we are in the final stages of an investment game that will end badly as major asset bubbles begin to deflate.
In response, Greyerz predicts that the next target for gold is $1600 – $1750.  Investors should not be looking at gold as an investment for the coming price change but as wealth preservation and protection against the risks of the financial market and system.  Not only that, Greyerz expects a spectacular price jump in silver.  Sharing a chart adjusted for today's inflation, the potential for the volatile metal could be $840/oz.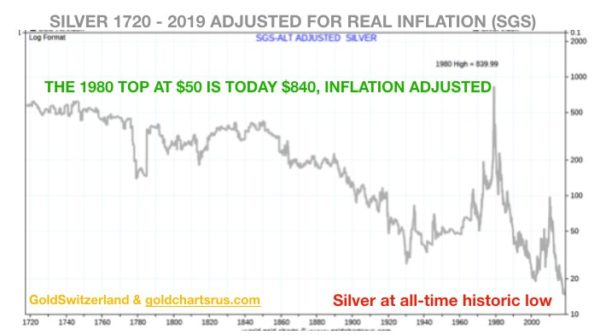 READ MORE
BUY GOLD & SILVER
---
How High Can Gold Go?
In this video by Paul from First Macro Capital, Paul takes us through a realistic prediction on gold's performance in the near future.  Looking at historical gold cycles and charts he shares how we can use them today to get insight in to how gold may perform in the future.
With the challenge as investors being to seek investment opportunities when an investment class is undervalued, this provides great insight.
Find out:
How long did past gold cycles last?
How high did they go?
Where are we today?
---
A Whale May Be Accumulating Silver Futures
Taking a look at trader position data in the COMEX market from the Commitment of Traders Report, we are able to gain information on the net position of the largest 8 traders on the COMEX silver futures market.
The data indicates that the largest 4 traders as a whole, have a record net long position on the COMEX silver market.  The next 4 highest traders however hold a record net short position.  This is unusual because top traders usually hover around the same position.
The question asked by Alasdair Macleod is, why are they so long and can this be explained  by a single entity?  If so, do we have a whale in the silver futures market?  Watch to find out:
---
Global Economy Headed For Trouble
In this video, The Morgan Report goes through a number of global economic updates during July and their impact.  See what this means for the precious metals market.