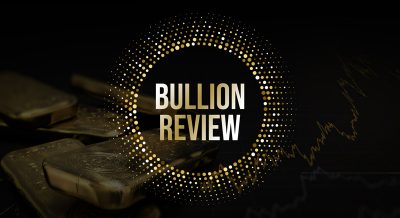 In this weeks newsletter, we cover the latest articles in the gold and silver market.
Logarithmic Target for Gold is About $4,000
Jordan Roy-Byrne from The Daily Gold channel joins Metal Money as they review how gold's forming a 'textbook' cup and handle pattern. Jordan estimates that the logarithmic target for gold could be as high as $4,000.
READ IN FULL
Absolute Distortion Continues—From Gold Manipulation to DC's Latest Lies
Matthew Piepenburg at Matterhorn Asset Management (based in Switzerland) looks at the latest official fantasies from DC. He analyses the gold manipulation tricks being currently implemented  keeping the markets anything from free or natural.
READ IN FULL
TODAY'S GOLD & SILVER TAKEDOWN
"Here is one for silver and it shows the largest so called long cycle I track, the Kondratieff wave. I see a price objective around $370, but it can briefly go much higher at the very end of the bull market. Yes, Silver Will Eventually Hit $370 In This Bull Market…But It May Even Go Much Higher."
READ IN FULL
Silver Investment Demand To Increase By 34% Thanks To Big Spikes In Indian And Silver Trust Demand?
Despite the paper silver price in US dollars not being able to hold $25 per ounce yet, there's evidence that India, foreign investors, etc, are buying the dip!
READ IN FULL