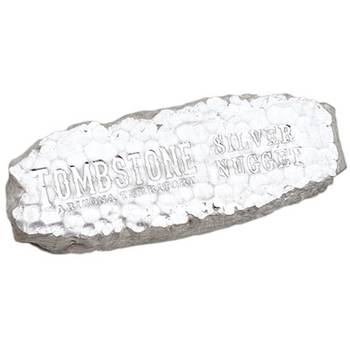 10 oz Scottsdale Tombstone Silver Bullion Nugget Bar
Condition:
Brand New Bars
Product Description:
Own a piece of the Old American West with a Silver Bar crafted in the historic nostalgia of the town Tombstone, Arizona.

These 10 oz .999 Silver Bars are crafted to be unique and each one varies just a touch. Slightly different shapes, features, and personality.

Included is a Certificate of Authenticity from the Scottsdale Mint and the bars also come with their own bag. Brand New 10 troy ounces of .999 Pure Silver Bullion Grade.