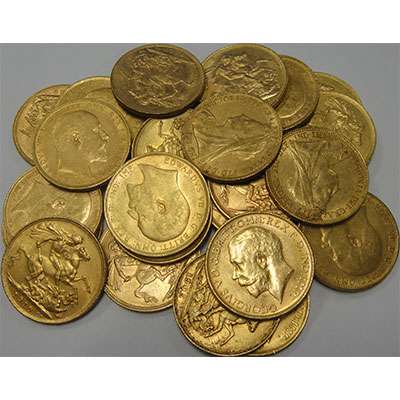 1871-1931 Gold Bullion Sovereigns - Mixed Dates
A popular way to purchase gold coins as well as a piece of history, almost 1/4oz of gold!
All KJC product prices are fully inclusive of insurance for world wide delivery.
Product Description:
These particular sovereigns provide collectors and investors with not only a popular way to purchase fractional gold pieces but also a piece of history as they were produced during the Great War.

The production of these sovereigns ended during the Great Depression when the gold standard monetary system ceased. Each of these sovereigns is struck from 91.67% weighing 7.98 grams and containing 0.2354 oz of pure gold.

GST included in listed price.