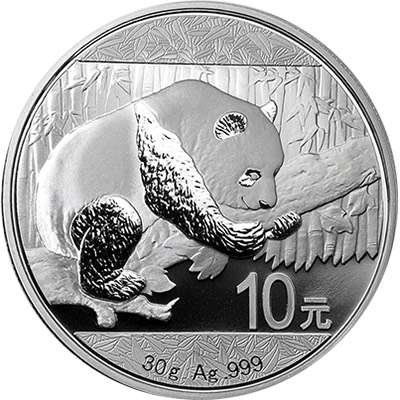 30 g 2016 Chinese Panda Silver Bullion Coin
China's silver bullion coin, Comes in capsules within convenient sheets of 15 coins
Mint:
Peoples Republic Of China
Packaging:
Protective Capsule
All KJC product prices are fully inclusive of insurance for world wide delivery.
Product Description:
Internationally recognised & Highly Liquid

2016 Chinese Silver Pandas as issued by the Chinese Mint.

Quality as issued and presented in protective capsule, or in trays of 15, or Monster Boxes of 450

* All coins are issued in original capsules and are from a mint sealed monster box. However, some light natural toning might be evident on some coins, this is a natural occurrence for silver products.