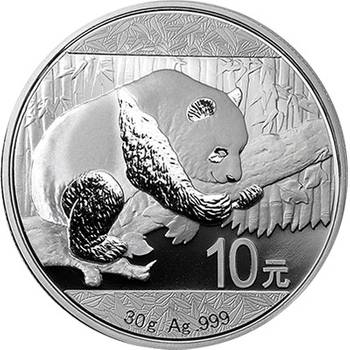 30gram (0.9645oz) 2016 Chinese Panda Silver Bullion Coin
Product Description:
* 99.9% pure silver
* Chinese legal tender (Yuan)
* Struck by the Peoples Republic of China
* Internationally recognised
* Highly Liquid
* Presented individually in capsules, or in trays of 15, or Monster Boxes of 450
* Perfect Uncirculated quality as issued and presented in protective capsule

Brand new 2016 Chinese Silver Pandas as issued by the Chinese Mint. Each coin is struck from 30grams of 99.9% pure silver and issued as legal tender with a face value of 10 Yuan.
Each coin comes issued in an original capsule from the Chinese Mint with multiples of 15 coins mint sealed in original plastic sheets.