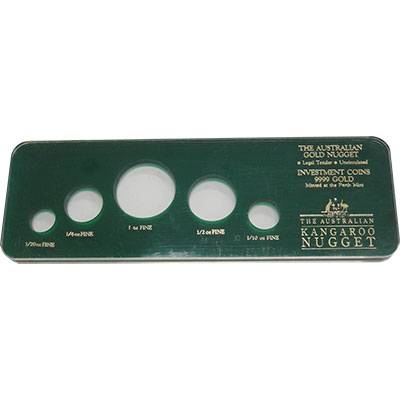 Perth Mint Perspex Gold Kangaroo or Nugget Five Coin Display Box
Holds 1oz, 1/2oz, 1/4oz, 1/10oz and 1/20oz Coins
Design:
Perth Mint Perspex Gold Kangaroo Nugget Five Coin Display Box
Product Description:
Perpsex Gold Coin Display Case from the Perth Mint.

Designed to hold and display Australian Kangaroo Nugget Gold Bullion Coins. Holds five coins in total - 1oz, 1/2oz, 1/4oz, 1/10oz and 1/20oz sizes, to be displayed without capsules in a hard perspex case.