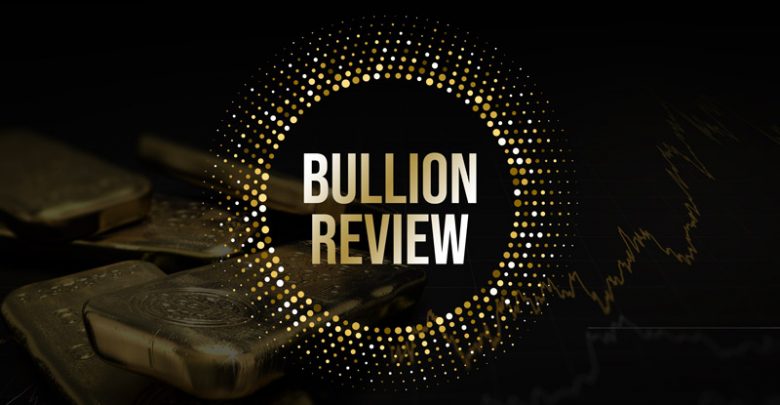 Gold Breaks US$1500  – Where to Next?
Craig Hemke via Sprott Money shares his predictions on the next level for gold.  Can and will gold's surge continue? 
After successfully predicting that 2019 would show the best gains for the precious metals since 2010, Hemke states we should be watching $1485-$1525 very closely in the days and weeks ahead.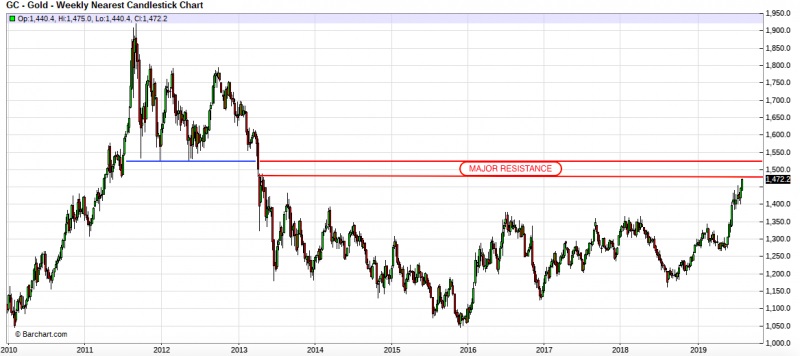 ---
Silver Bull Markets Past & Future
 With silver still lagging behind, the gold/silver ratio is back to around 90:1.  As a result, silver is still looking to be a great buy right now.  In this interview Jeffrey Christian of CPM Group details the silver bull markets of the past and future and shares his insight into the critical ingredients for future silver bullion bull markets.  
---
Stock Market Drops While Gold Rises
As the trade war escalated this week, we saw the Dow drop 850 points – its 6th lowest decline in history.  The precious metals however are defying the trade war.  As peter Schiff states: 
"CNBC is reporting that gold is not rising because of inflation, but because of uncertainty. CNBC is wrong again. Gold is rising because of the certainty that the Fed, and other central banks, will create more inflation. Rate cuts and QE are certain. That's why gold is rising!"
---
Michael Oliver Predicts the Super Charger for Gold
"When the US Dollar Index hits 96.55 it's going to crash and it's going to crash the stock market with it…it will likely become a sudden "super charger" for gold—" 
---
Most P
eople Don't Understand the Collapse That is I
n Front
of Us
According to Greyerz, the manipulation of the global economy is done on a greater scale now than any other time in history.  Central banks are panicking, interest rates are falling, and yet the majority of people are unaware of the collapse that is in front of us.
"Most people don't understand that the value of their money in the pocket is deteriorating all the time. They live under the illusion that prices are going up, which is totally erroneous. It is not prices that are going up but the value of money which is declining rapidly." 
Greyerz urges that the one thing that will reveal how badly the government is doing is gold.  And with gold reaching new highs in the pound, Canadian and Australia dollar, the yen, Swedish and Norwegian Kroner and many more currencies,  Greyerz urges people to remember that there is still time to take action and buy the greatest life insurance possible – gold and silver.
---
Gold is Headed Towards $1700
Top Citi Analyst Tom Fitzpatrick shared a very interesting chart of the gold market this week.  He states that 'gold looks healthy and is headed towards US$1700!'