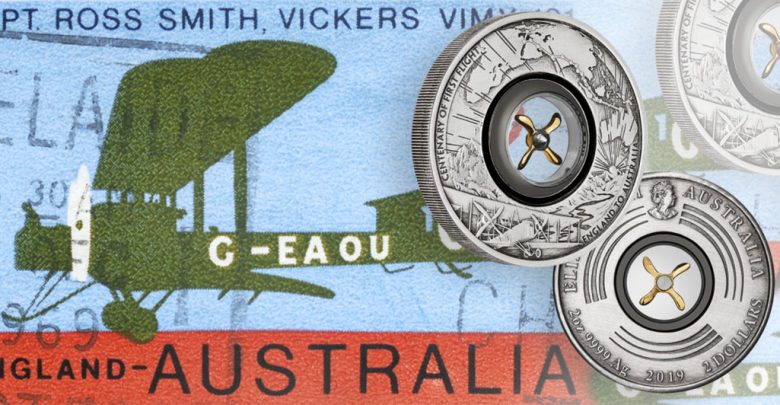 Check out the latest releases for August 2019 from The Perth Mint
2oz 2019 100th Anniversary Of The First England To Australia Flight Antiqued Silver Coin
This beautiful piece marks the 100th anniversary of the first 30 day flight from England to Australia. The coin features a representation of the ex-WWI fighter plane, its flight path and has a rotating propeller insert.
1oz 2019 Rectangular Dragon Gold Proof Coin
The 2019 Gold and Silver Rectangular Dragon coins have been released. With the 2018 version of this coin officially sold out, it's a good idea to get in quick.  The dragon is one of the most revered creatures in Chinese culture and is a symbol of wealth, power and luck.
1oz 2019 Rectangular Dragon Silver Proof Coin
1oz 2019 Suicide Squad Deadshot Silver Proof Coin
Deadshot first appeared in Batman #59 released by DC Comics in 1950 and joins Harley Quinn and The Joker as part of The Perth Mint's Suicide Squad coin series.
1oz 2019 The Simpsons Duff Beer Silver Proof Coin
5oz 2019 Australian Wedge-Tailed Eagle High Relief Gold Proof Coin
5oz 2019 Australian Wedge-Tailed Eagle High Relief Silver Proof Coin
5oz 2019 Australian Koala High Relief Silver Proof Coin