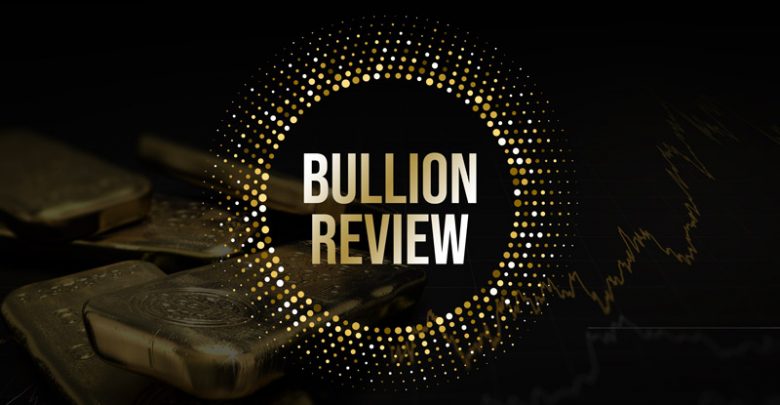 The Truth About China's Gold
I'm of the view that China has considerably more than it says it does…China has been importing extraordinary amounts as well as mining it.  When you crunch some numbers as I'm about to do here, you realise that its gold holdings are as rivalrous to the US as its economy and military.
In this video, Dominic Frisby analyses the ins and outs of China's gold production and points out some interesting numbers!
---
If History Repeats, We've Only Scratched the Surface of Gold's Potential
The gold price bottomed in late 2015 around $1,050 per ounce. It has since advanced to a high of $1,555 in early September, followed by a pullback to the current price of $1,470. Gold is in a well-defined uptrend channel with higher lows and recently higher highs. The breakout above $1,360 this summer was significant and we have seen follow-through buying. The $420 move in the price of gold from the bottom in late 2015 represents a gain of 40% in just under four years.
While this is a respectable gain, it only scratches the surface of the potential move ahead. In this analysis, Jason Hamlin from Streetwise Reports takes a look at the last two major gold bull markets and the underlying conditions that caused gold prices to spike.  With a massive derivatives issue and corporate debt problem, these conditions could be viewed as even worse today.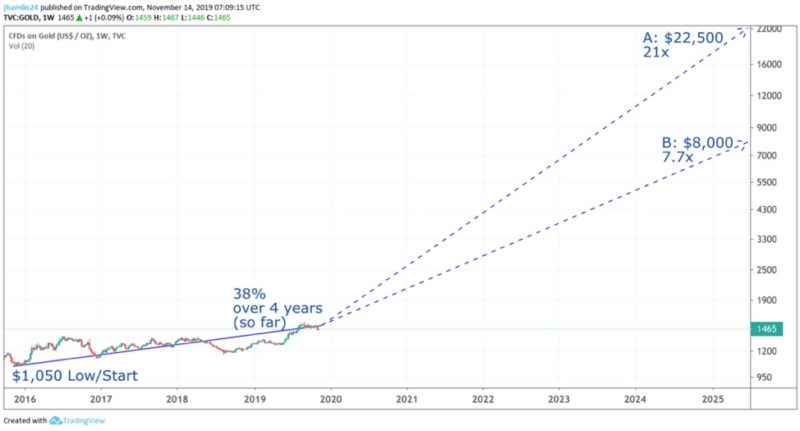 ---
Gold to US$1900 In Just 3 Weeks
Stewart Thompson of Graceland Updates shares his latest report:
 While gold is likely to outperform all other asset classes in 2020, there's also a scenario that would stun most investors with gold's upside intensity…