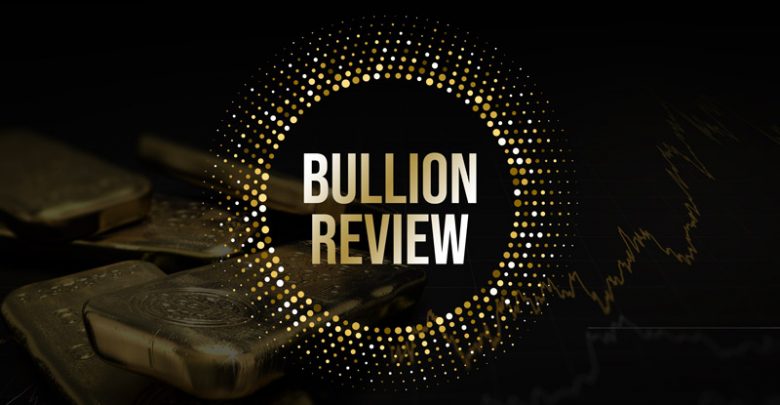 Silver To Go To $150 Despite Price Manipulation
In this video Mike O'Byrne, research director and founder of GoldCore, discusses his outlook for the precious metals market.  With bullish expectations for silver, Mike predicts a short squeeze will develop in the future which could drive silver prices to $150.
---
Get Ready For The Back Half Of The Year – Gold to Surge!
In this audio interview, Gerald Celente says they only thing holding gold back at the moment is the dollar, but is it the safe haven people think it is?
Celente warns that the back half of 2020, particularly October, is when the big collapse will happen.
---
The Perfect Storm For Silver Is Arriving
In this video Matt from Silver Fortune shares how he believes a confluence of events are in place that will cause a perfect storm for silver in the upcoming future. 
 He says that 2 bullish factors are developing as we speak for the silver market:
Impacts to the supply side. A 50 to 100 million oz drop in supply is coming into market.

Investment demand for silver is on the way.  This increase in demand will occur as more and more people become aware of inflation,  fear of the Federal Reserve/Central Banks increasing their bank sheets and increased weariness of the parabolic trajectory for debt on a global scale.  
With the gold to silver ratio at all time highs in modern times, Matt says that when it comes back down it'll  coincide with a 'massive bull run'.
---
A Logical Look At $6,600 or $22,000 Gold
Bob Moriarty takes a look at Lawrence Lepard's most recent quarterly report and shares his thoughts Lepard's writings, the state of economy and what gold might do.
"This is why I say the Fed is trapped – it's a pick your poison game for them of (i) doing nothing = deflation & bad recessions vs. (ii) monetizing deficits but at the risk of debasing the dollar.

"…If the currency debasement gets bad enough and political leaders realize that hyperinflation is a real threat they could take action to do a monetary reset and return the US to a gold standard on some old dollars converted to new dollars basis" – Lawrence Lepard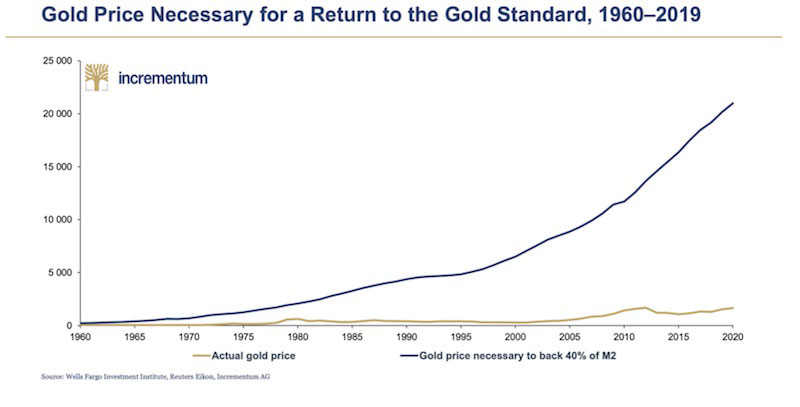 The above chart shows that it would take over $20,000 per oz to return to a 40% gold backing of the dollar.
---
Silver Is Breaking Out Of A Clear Triangle Pattern
In this technical analysis, Top Citi analyst Tom Fitzpatrick looks at the weekly and monthly silver charts – could we hit USD$50 again?