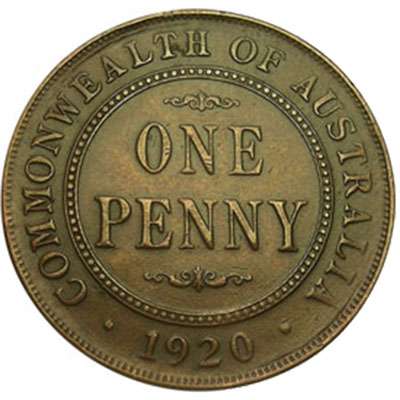 1920 Plain Australia King George V Penny Copper Coin
Design:
Commonwealth Of Australia rev
Grade:
good Very Fine / Extra Fine
Designer:
Bertram Mackennal/W. H. J. Blakemore
Composition:
Copper Alloy
All KJC product prices are fully inclusive of insurance for world wide delivery.
Product Description:
This coin is a plain not dot rare variety. A faint trace of both 7th & 8th pearls.
One of Australia's rarest predecimal coins - seldom available in decent quality.

Obverse: design depicts King George V crowned bust left.
Reverse: design depicts value in inner circle with Commonwealth of Australia around it.