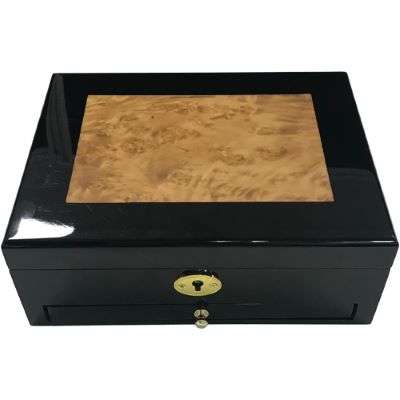 Wood Accent 6 Coin Magnetic Collectable Storage Chest
Includes Lock and Drawer
All KJC product prices are fully inclusive of insurance for world wide delivery.
Product Description:
Wood Accent 6 Coin Collectable Storage Chest with Lock and Drawer.

Features a locked 4 coin compartment in the top portion of the box which has two 25mm diameter slots and two 36mm diameter Slots

The bottom unlocked portion has two additional 25mm diameter slots and space to store the key.

Ideal for storing collectable coins such as gold sovereigns, Australian rare coins, rare world coins etc.

(Coin capsules not included with box)

Slight surface scratches but otherwise in great condition.