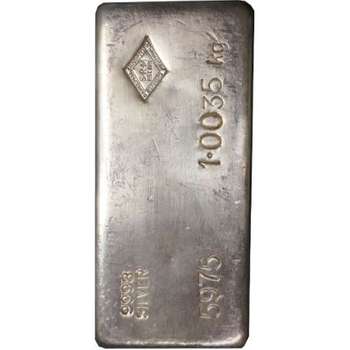 1 kg S R Mitchell Silver Cast Bar - Vintage
Weight (troy/oz):
32.1507
All KJC product prices are fully inclusive of insurance for world wide delivery.
Product Description:
This vintage 1 kg S.R.Mitchell Silver Bar was produced by S.R. Mitchell & Co. Pty. Ltd. est. 1911 by Stanley Robert Mitchell (1881 - 1963). This bar is part of the second series. With a limited mintage of less than 2000 bars this bar is a rare find from an iconic Australian mint.