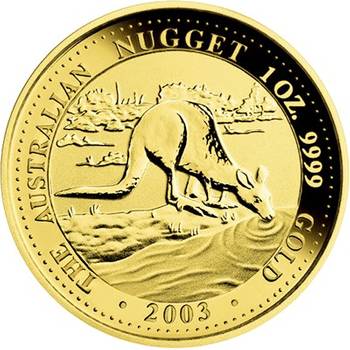 1 oz 2003 Australian Kangaroo Gold Bullion Coin
Monarch:
Queen Elizabeth II
Condition:
Mint Condition
Packaging:
Acrylic Capsule
Product Description:
Each coin is issued as legal tender under the Australian Currency Act 1965, the undisputed guarantee of its weight and purity. Internationally recognised and Highly Liquid.

Limited mintage of 46,554 coins.