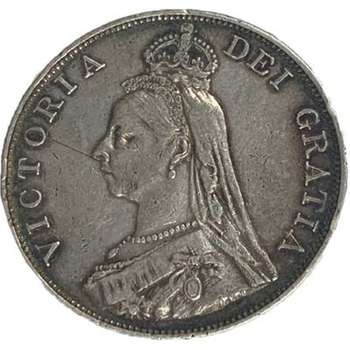 1890 Great Britain Queen Victoria Jubilee Crown Silver Coin
Design:
Jubilee Head St George Reverse
All KJC product prices are fully inclusive of insurance for world wide delivery.
Product Description:
Obverse: design depicts bust of Queen Victoria facing left wearing the small imperial crown, long veil falling behind her head, pearl necklace and earring.
Reverse: design depicts St George on horseback advancing to right wearing a helmet and cape and holding a sword; below horse, fallen dragon with lance in its slide.