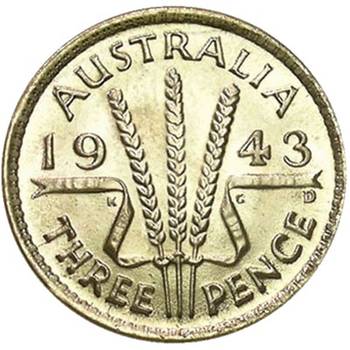 1943 D Australia King George VI Threepence
Ex-Mint Roll - Lovely Coins Mostly Gem
Grade:
Choice Uncirculated to Gem Uncirculated
Product Description:
Ex-mint roll
Lovely coins mostly Gem
Gem coins catalogue at $110 each!
92.5% silver, 7.5% copper

Reverse: shows a sheaf of wheat with three stems tied in a ribbon. The date and the words 'THREE PENCE' are split to either side of the stems.