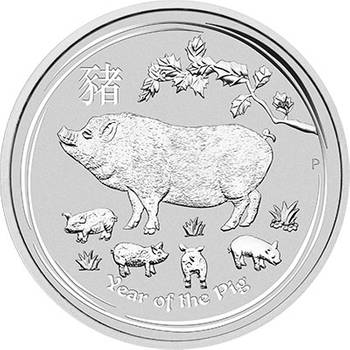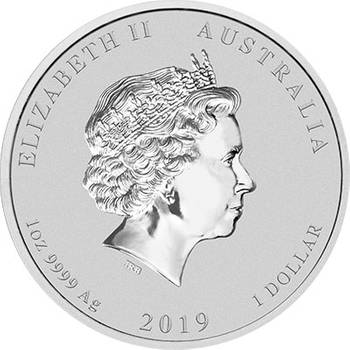 1oz 2019 Lunar Year Of The Pig - Series II Silver Bullion Coin (Brand New Coins)
Product Description:
* 99.99% pure silver
* Australian legal tender
* Chinese Lunar Year theme - Pig
* Internationally recognised
* Highly liquid
* Presented in protective acrylic capsule

These magnificent silver coins celebrate the Year of the Pig, one of 12 animals associated with the ancient Chinese lunar calendar. The birth dates for people ruled by the Chinese Lunar pig include 1923, 1935, 1947, 1959, 1971, 1983, 1995, 2007 and 2019. Those born under the influence of this sign are said to be honest, loyal, sincere and generous, with a calm temperament.

The Perth Mint will produce up to 300,000 1oz coins. Production will cease when the mintage is fully sold or at the end of the series, whichever comes first. Due to the low mintage of the 1oz size it is highly collectable and is sure to sell out fast.

Meticulously struck from 99.99% pure silver, the coins are issued as legal tender under the Australian Currency Act 1965.

The reverse of each coin features a representation of a domesticated or pet pig, which are typically pink with black markings, along with four piglets, amid stylised foliage. The Chinese character for pig and the inscription Year of the Pig appear in the design with The Perth Mints traditional P mintmark.

The Ian Rank-Broadley effigy of Her Majesty Queen Elizabeth II, the 2019 year-date, the monetary denomination, and the weight and fineness are shown on the obverse of each coin.

Each bullion coin is presented in a protective acrylic capsule.