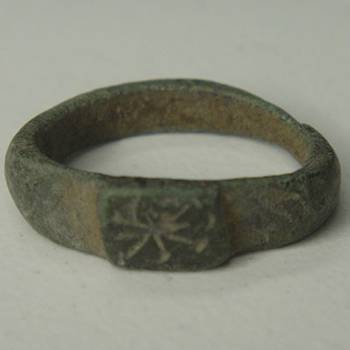 Rome Roman Ring AU Size D
Product Description:
These attractive bronze finger rings were worn by Roman men and women both above and below the knucle and sometimes even on the toes. They can still be worn today. This particular ring is size AU: D US: 2 mm: 41.6 .