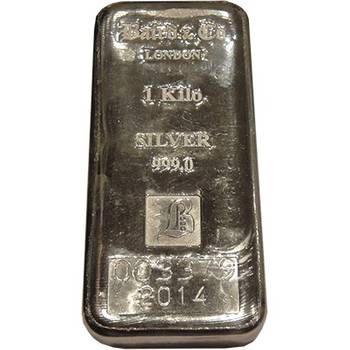 1 kg Baird & Co Silver Bullion Cast Bar
Condition:
Brand New Bars
Product Description:
Baird & Co. were established in 1967 as a dealer in numismatic gold coins and today deal in the refining, recovery, and production of high quality precious metal products. Internationally recognised, Highly liquid.

Individually serial numbered & dated bar.

Probably the finest quality kilo bar on the market.