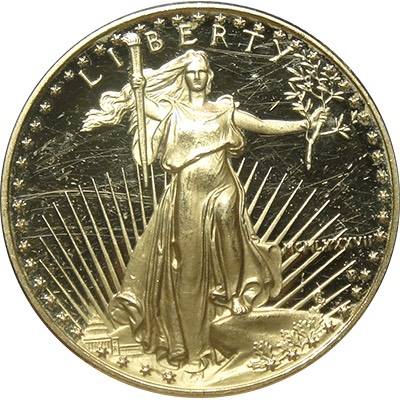 1/2oz 1987 American Eagle Gold Bullion Coin
World Famous USA Eagle Design
Product Description:
* 22ct gold (91.67% pure)
* Contains 1/2oz of pure gold
* Iconic Lady Liberty design
* Internationally recognised
* US legal tender
* Backed by the US Government
* GST inclusive in price
* Presented Loose in plastic flip

The Gold American Eagle is the official bullion coin of the United States. Struck from 22 carat gold (91.67% pure) and containing 1/2oz of pure gold. Authorised by the US Congress and issued by the US Mint, the Gold American Eagle was first issued in 1986. The obverse design by Saint-Gaudens features Lady Liberty while the reverse design features an eagle. Issued as US legel tender with a face value of 25 Dollars.