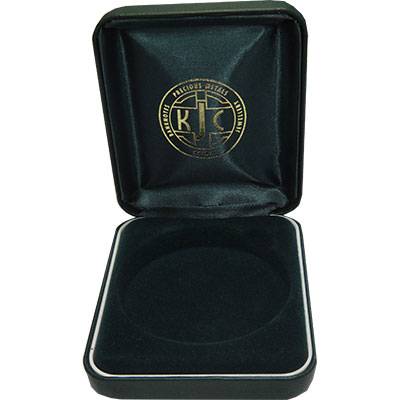 2 oz Perth Mint Silver Coin Display Box
Fits Silver Kookaburra and Lunar Series I and II Coins
Design:
2oz Silver Coin Display Box
Product Description:
Display Case for all perth mint 2oz Silver Bullion Coins.

This display case is designed to hold a 2oz Australian Kookaburra and Lunar Series I or II Silver Coin in its capsule. Will fit both proof issues and standard bullion issue coins.