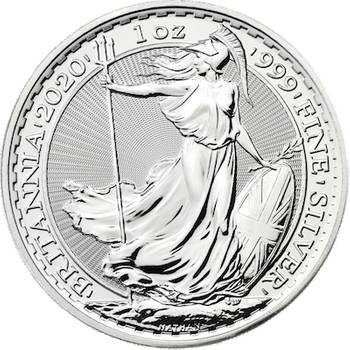 1 oz 2020 Great Britain Britannia Silver Bullion Coin
Monarch:
Queen Elizabeth II
Product Description:
The official legal tender coin of Great Britain featuring the iconic Lady Britannia on the reverse. Issued as legal tender. Internationally recognised
and Highly liquid.

These are perfect condition coins straight from an original mint-sealed monster box, now on sale whilst quantities last.

Orders in multiples of 25 are sent in mint tubes of 25 and orders of 500 in a monster box.