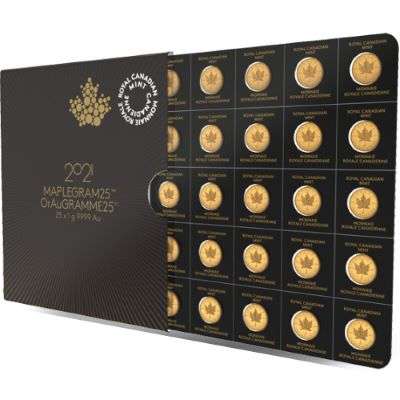 2021 Royal Canadian Mint MapleGram 25 Gold Pack (25 x 1 gram Gold Maple Leafs)
Mint:
Royal Canadian Mint
Monarch:
Queen Elizabeth II
Packaging:
Official Mint Packaging
All KJC product prices are fully inclusive of insurance for world wide delivery.
Product Description:
25 coins packaged in a divisible blister pack, having the ability to separate into individual 1 gram Gold Maple Leaf coins. Each coin is in its own assay card with a unique serial number shown on the back.