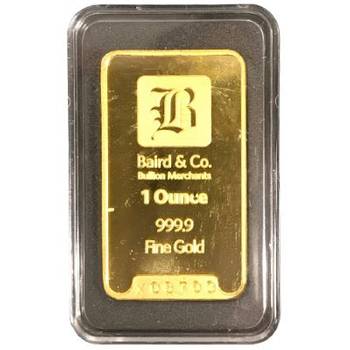 1 oz Baird & Co Gold Bullion Minted Bar
Product Description:
Members of both the London Bullion Market Association (LBMA) and the London Platinum and Palladium Market (LPPM). High quality minted finish, Internationally recognised & Highly Liquid.

Please note packaging may vary from supplier and the photo is an indication only. The item will either come in an acrylic capsule signed by the mint master or packaged in an assay card.

Individual Serial Number.