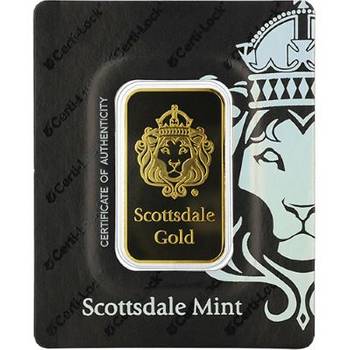 1oz Scottsdale Minted Gold Bullion Bar -mixed designs of KJC choice
Condition:
Mint Condition
Packaging:
Certi-Lock Assay Card
Product Description:
* 99.99% pure gold
* High quality minted finish
* Certi-lock assay card
* LMBA accredited brand
*Mixed designs of KJC choice


1oz minted gold bars from prestigious American refiner Scottsdale Co-branded with their Swiss partner Argor Heraeus an LBMA accredited brand .

These high quality bars are minted from 99.99% pure gold. Each bar is housed in a Certi-Lock Assay card and features a unique set of authenticity credentials for maximum security.